MARINELLA AND MARIOS FRANGOULIS TOGETHER ON STAGE

24 SEPTEMBER 2021,
AT 21:00
PATTICHEIO MUNICIPAL AMPHITHEATRE LARNACA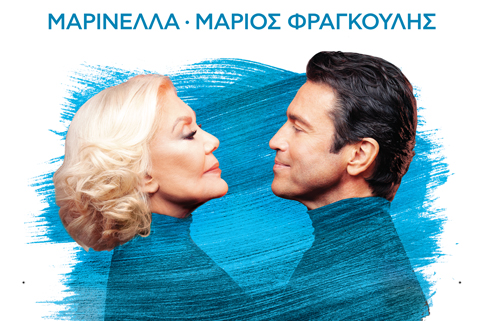 Marinella and Mario Frangoulis, together for the first time on stage; It was a matter of time before they collaborated artistically, because they had been discussing and envisioning it for many years.
In September 2021 we will enjoy them in Cyprus (Larnaca) in a very special and unique musical performance with favorite Greek songs and music that travelled around the world. It will be a rare opportunity to applaud the two great performers at the biggest artistic encounter of the year.
The Grande Dame of the Greek Song, Marinella, and the great Greek tenor Mario Frangoulis will give joy and strength to their audience, with their unique repertoire and incomparable stage energy.
For more information call at +357 77 77 70 40